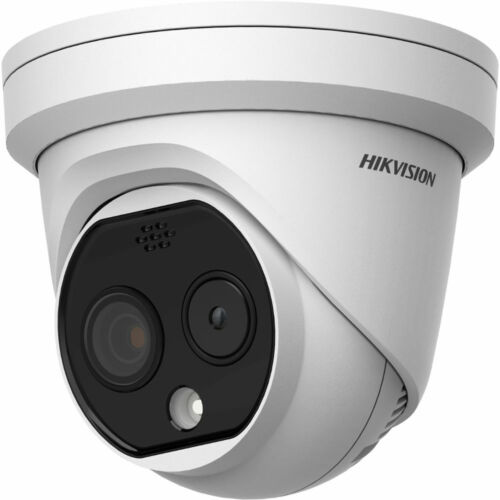 why shotrock video curveillance
At Shotrok, we believe our customers should be able to rely on video surveillance as a key security tool. We understand the concerns among business owners and managers when it comes to protecting their valuables. Our security cameras help ensure people's safety. We have solutions designed for any budget. Each solution includes our free, state-of-the-art management software with the power and reliability to manage multiple sites. Shotrok Perfect View ™ video surveillance delivers cutting edge technology that helps keep your business and employees safe, while staying within budget.
SHOTROK's PERFECT VIEW™ VIDEO SURVEILLANCE FEATURES
Full IP, hybrid and digital

Remote access via smartphone or web browser

Simple, yet intuitive, user interface

Cameras that provide 24/7 color or infrared at night

High definition up to 4K

Face detection

License plate recognition (LPR)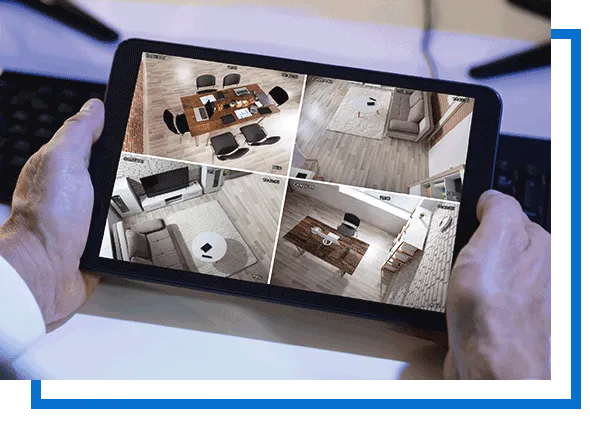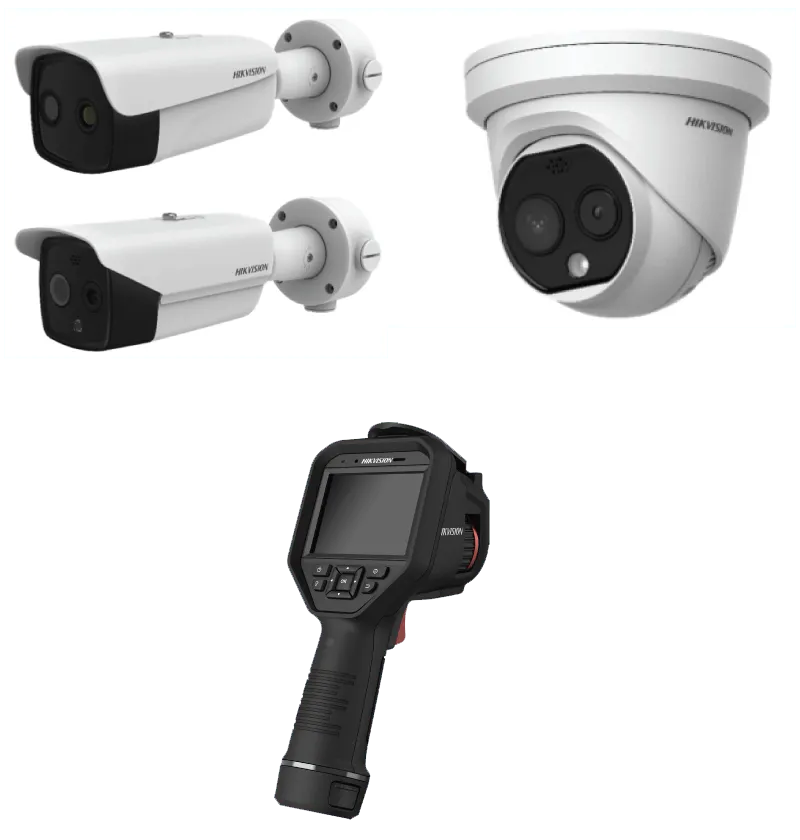 Shotrok's Thermographic Bullet and Turret Cameras are equipped with highly sensitive thermal and optical sensors and a graphical processing unit to run the video content analysis (VCA) algorithms. The 4 MP optical sensor provides outstanding color video in very dim environments down to 0.0089 lux, and built-in IR illumination allows black and white optical surveillance in zero-light conditions from 49 ft/15 mts (Turret) to 131/40 mts and 164 ft/50 mts (Bullet).

These cameras are able to measure an object's temperature at a high accuracy in real time. They are suitable for use in areas that require greater security measures such as airports.

Thermographic handheld camera is specially designed for temperature measurement applications, where heat leaks and other abnormal changes in temperature must be identified.

It is equipped with a 160×120 resolution thermal detector and 8 MP optical resolution. It combines thermal and optical images into a fusion display.
Explore our array of communication solutions to complete your setup.